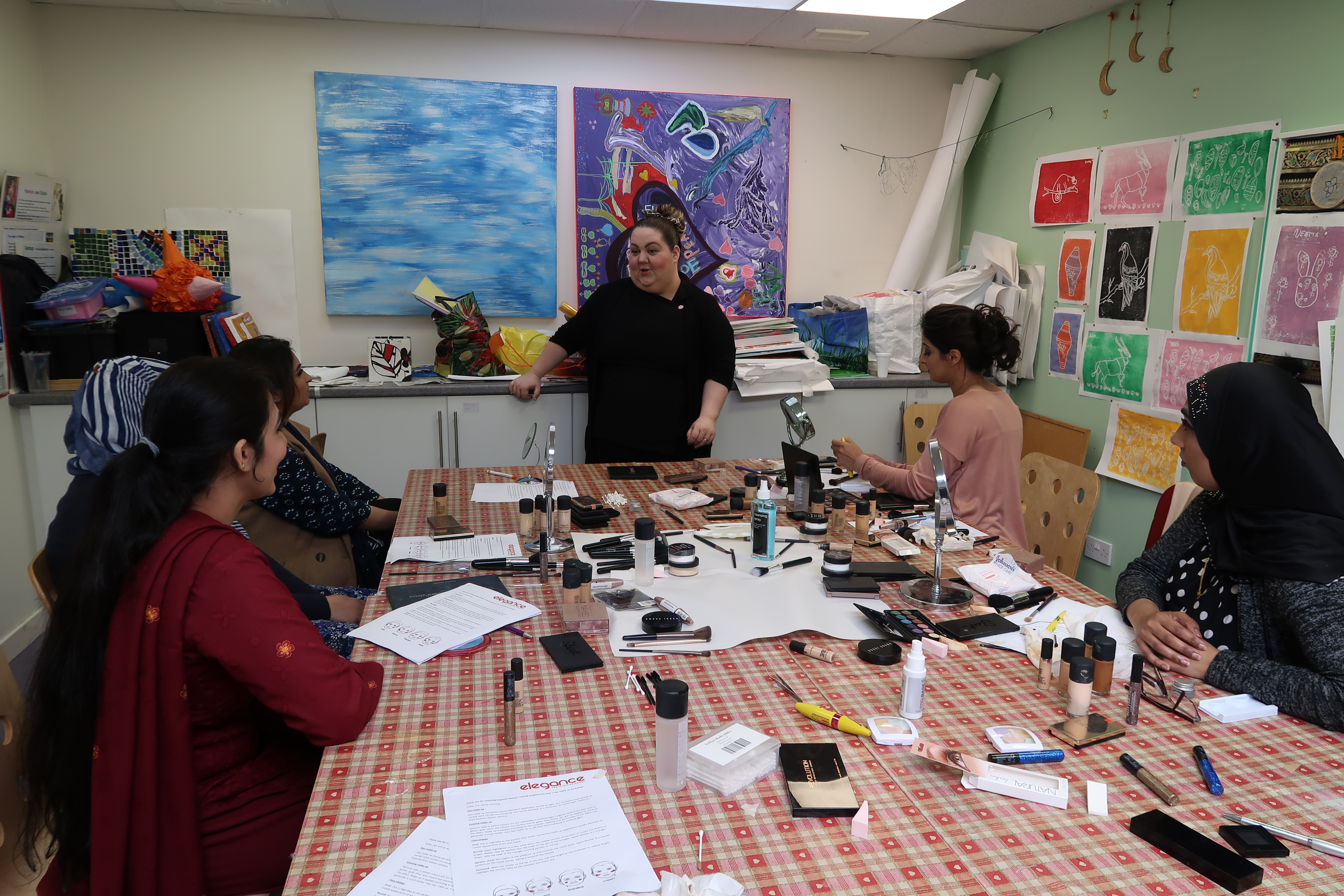 Different activities each week for women to make friends and relax.
We come together once a week to enjoy some 'time out'. In the past, we have tried different therapies, such as massage, reiki, facials and manicures. We also talk about healthy living and eating.
We play games like Pictionary and Charades, and are often visited by professionals who donate their time to teach us something new, or make us feel refreshed and rejuvenated.
For example, we've had hair tutorials from a local hairdresser, as well as makeup and henna tutorials, knitting, arts and crafts. 
Take some time for yourself, to de-stress and boost your mood, with a friendly, informal group of women. Women of all ages and backgrounds and welcome to come along, make new friends, gain confidence and build a support network.
What have we been up to recently?
What do our learners say?
"Me Time gives me the opportunity to take out time from the fast pace of everyday, two hours every week where I'm not playing mum or wife or daughter ….where it's my time. It lets me unwind, relax and keep my sanity…helping me recharge my batteries ready to start again."