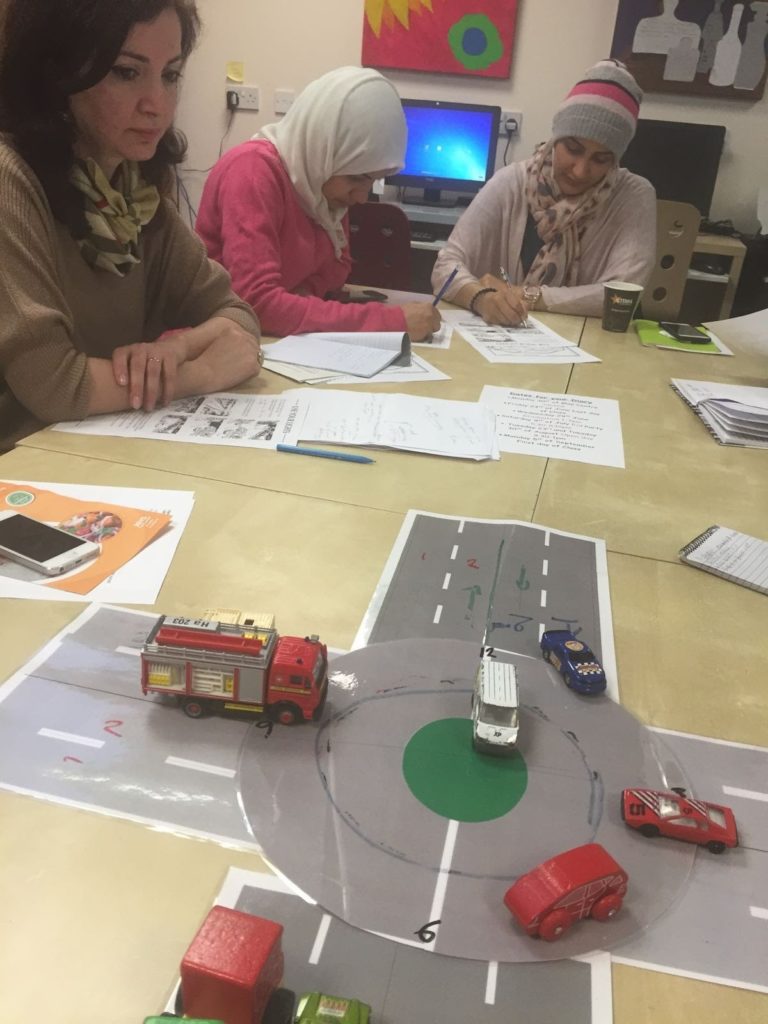 Women who would like to prepare for the Driving Theory and Hazard Perception Test. Women with English as a Second language or with English as their first language.
A range of topics relating to driving theory and Hazard perception including:
General information about Driving Theory and Hazard Perception Tests
Exploration of the Highway Code
Safety of the car
Practice Driving Theory Test
Practice Hazard Perception Test
Support with understanding the terms/vocabulary used in the tests and Highway Code book
In each session, the learners study a topic relating to driving theory. To support the learners in their studies, the teacher uses worksheets, sections of the highway code, video clips and practice tests.
Confidence in understanding the Highway Code
The opportunity to practice mock multiple choice driving theory questions in a safe environment
The opportunity to practice mock Hazard Perception clips in a safe environment
Positive communication skills
English conversation skills
IT skills
Meet new people and make new friends
What do our learners say?
"I enjoy the class. I understand the teacher. I learn about road instructions, signs, speeds, roundabouts. I would like to learn to drive, it is important for the family."
"This class is good for me, it's very near my home, it has a crèche facility, I enjoy learning here. I can keep an eye on my baby in the crèche when I am learning. I now meet new people, learn new things. DIWC cares a lot, supports me anytime when I don't feel good. They support me and talk to me, I have positive change in my life due to DIWC. I don't feel shy anymore and have lots of friends. Good benefits. I learn to use my English skills. I never had confidence to talk before. I do now. I go shopping and doctors. Driving is a necessity here. I enjoy learning in the driving theory class"
"I like to come to this class because I would like to pass the Driving Theory Test and I would like to meet new friends and use English Language."
"I really enjoy this class and this class is helpful for me."
"I want to learn driving and to socialise. It is helping me to learn driving theory and to meet people, this is good for me."