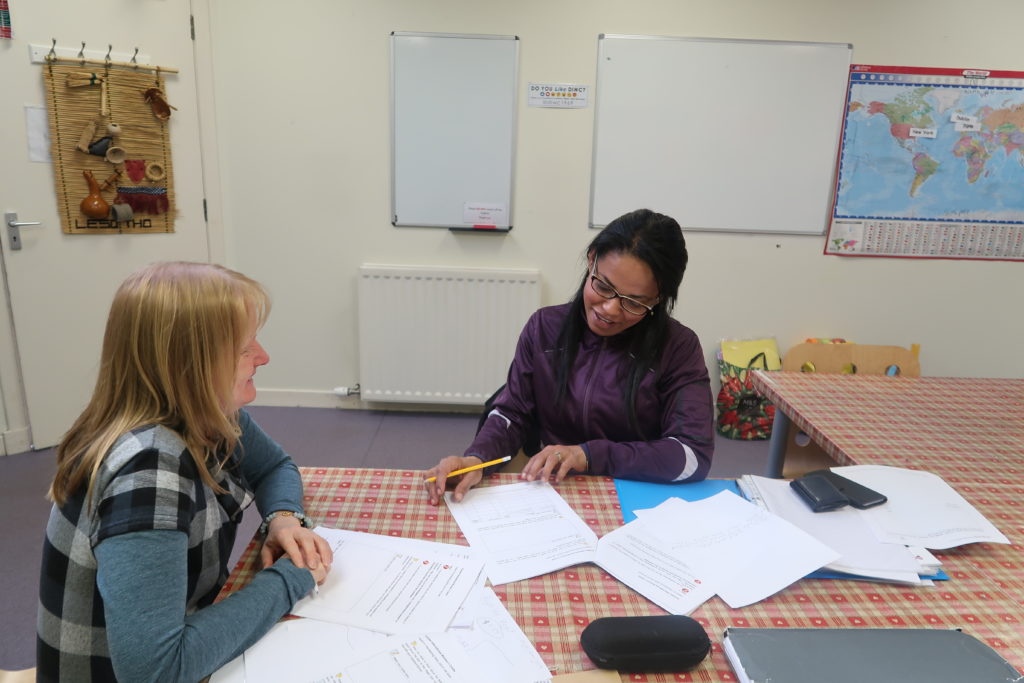 Absolute beginners to pre-intermediate level English speakers.
These classes focus on listening and speaking skills, and teach English which is useful for everyday situations, using examples such as doctor's appointments. Some elements of reading and writing are included.
Our English classes are designed to support you in developing your confidence, leading to inclusion and better prospects for your future.
These classes also aim to increase social interaction, by meeting people from different countries, and finding out about other cultures, in addition to Scottish traditions and celebrations.
Basic English vocabulary

Conversational English listening and speaking skills

Confidence and friendships

Knowledge of other cultures and traditions
What do our learners say?
"I learn a lot when I am in class every week. Conversations in groups help me much. Even though I still find it hard to understand people talking in English, I can definitely see my English improving." Beata
"I learn something new every time I come to the class. I gain more confidence in speaking in English. I meet women from all the different countries and I love finding out about other cultures."
Pre-Intermediate: 10-12 Monday
Beginners: 1-3 Monday
Elementary 10-12 Tuesday
Literacies: 10-12 Wednesday