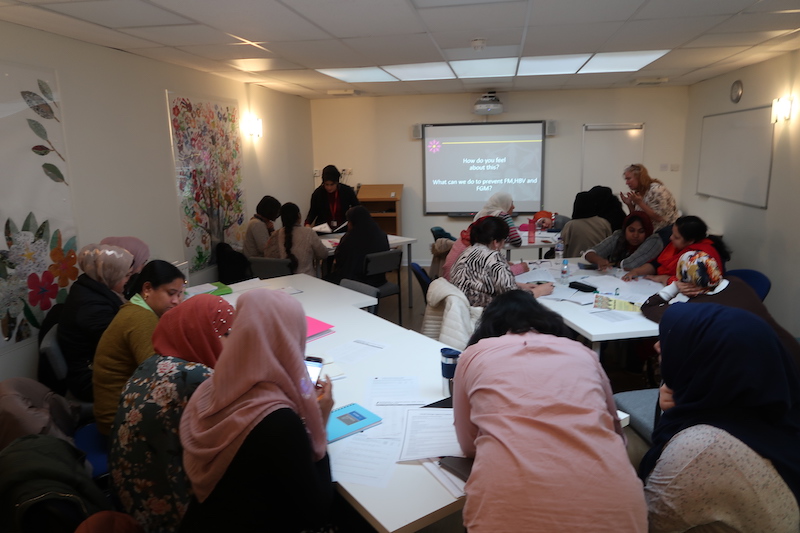 A thought provoking workshop on the links between traditional practices and violence against women.
Any woman who is interested in finding out more about how social traditions can cause harm
Forced marriage, honour violence and female genital mutilation (also called 'cutting' or female circumcision')
What do these terms mean?
How often does it happen in Scotland?
Why don't women try to stop it happening?
Scottish law and what happens to people who do these things
What you can do to protect your family and friends
An understanding of what harmful practices are and why they happen
A knowledge of what action you can take if you are worried that someone is in danger
The confidence to discuss difficult issues with family and friends.
What do our learners say?
"These things need to be changed and stopped because everyone has a right to live a safe life"
"Living in Britain is different culture – you have the right to make a decision, but in my home country decisions can be made for you. If we change attitudes and behaviours we can facilitate and promote community empowerment"
"I will not let this (FGM) happen to my daughter"
Dates and times vary, contact us for details.