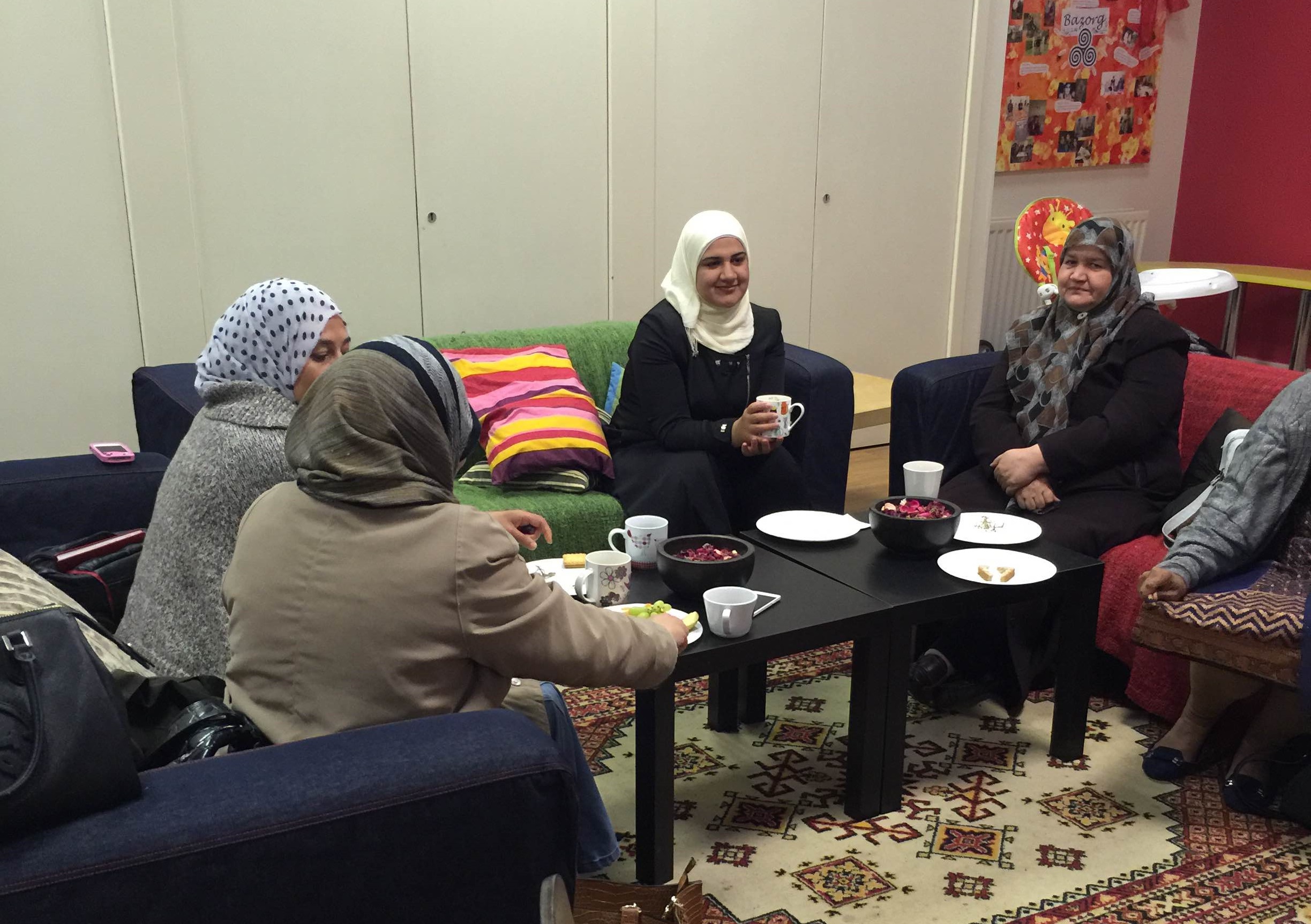 Informal social club for women
For women of all ages and backgrounds to get together, make new friends and chat about life over a nice hot cuppa.
Learn about different cultures, build a social network, share life experiences and learn mindful activities. It's an opportunity to chat about anything and every thing.
You will gain opportunities to meet new people, which helps reduce social isolation, in a safe and warm environment, with a free tea, coffee and biscuit...maybe even cake!
What have we been up to recently?
What do our learners say?
"One of the best decisions I have made is to come to Chit Chat, the Staff member is kind and so accommodating, I look forward to Chit Chat every week."
"This is my second week at Chit Chat. I was made welcome and safe to talk. With it being a small group it's easier to relax. I've been isolated because I have a physical disability and find it difficult to fit in places. I look forward to coming here."
"I was a bit nervous and unsure of what to expect, but 10 minutes in the door and I was so relaxed, the class is pleasantly informal and relaxed. Just love it, love it, and love it."
"I enjoy coming to Chit Chat and making stuff and meeting new people." Zahra
"I look forward to coming here and I enjoy the crafts."
"We both enjoy coming to Chit Chat because we love art and crafts and it's a way for us to make friends" Roxanne and Neema
"I thought the class was only for BME community women at first, until a friend told me that DIWC is welcoming to all women and children. I thoroughly enjoy coming to Chit Chat."
"Chit Chat allows me to meet new people, and what I like most is the different activities Salma organises, it's very calming which is just what I need. I love coming to Chit Chat and I definitely recommend women join. It's good for the mind."
"For me I am enjoying talking to people, since coming to chitchat my confidence has improved, before coming to Chit Chat I never used to feel comfortable going out but this is a good balance for me. I look forward to coming to this class every week."
Monday, 10am – 12pm | £2 per member