We are passionate about supporting women and girls to flourish
DIWC seeks to engage, educate and empower women from diverse ethnic and cultural backgrounds, to help them achieve their personal goals.
We provide educational, recreational and social activities, as well as employment training, information and advice services for disadvantaged and/or excluded women from over sixty countries.
DIWC works in partnership with many organisations to promote the personal development of women, by encouraging active participation, leadership and citizenship in society.
DIWC provides opportunities for marginalised and socially excluded women, with an emphasis on those from BME (Black and Minority Ethnic) and migrant communities, to reach their full potential and prosper in their communities.
DIWC is unique in Dundee as the only multicultural, 'women-only' organisation, which does not follow a single faith and/or cultural belief as part of the aim or service provision.
As a result of its many years of experience, DIWC has built a positive reputation within the communities it supports, being an organisation which is sensitive and respectful towards diverse cultural needs.
In order to meet our aims, DIWC provides a range of services such as: classes, social groups, informal and formal training, employment training, volunteering, events and issue based awareness-raising.
In addition, our social enterprise business, Rise and Shine Childcare, has gone from strength to strength and has provided thousands of employment opportunities to women across the city.
DIWC is a grassroots organisation and sees it future as continuing to provide and develop services led by community needs and underpinned by our values.
We have five strategic aims that will determine our programme of work until 2021 and we will judge our success against them.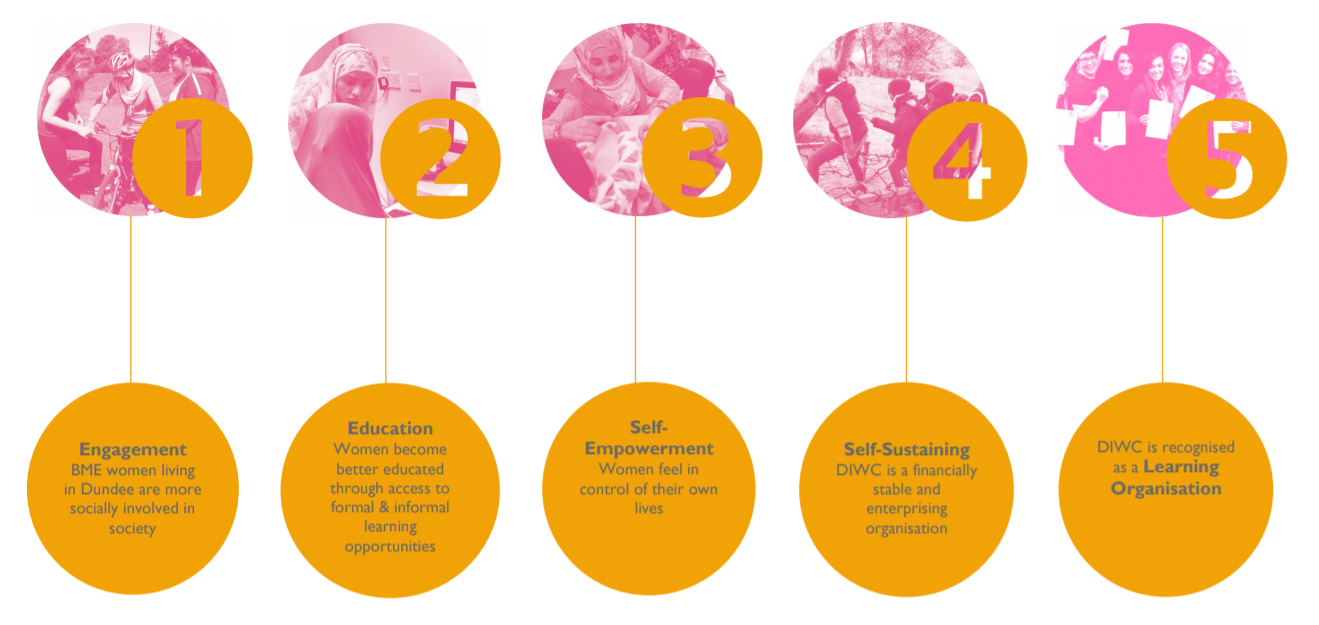 Where women and girls have the opportunity to reach their full potential, to be happy and safe, prosper in their community and inspire others to do same.
DIWC addresses the needs of women, with an emphasis on those from black and minority ethnic communities: we work to promote and create learning opportunities for women to gain the confidence, life skills, education and employability skills to participate better in social, educational, political and economic life.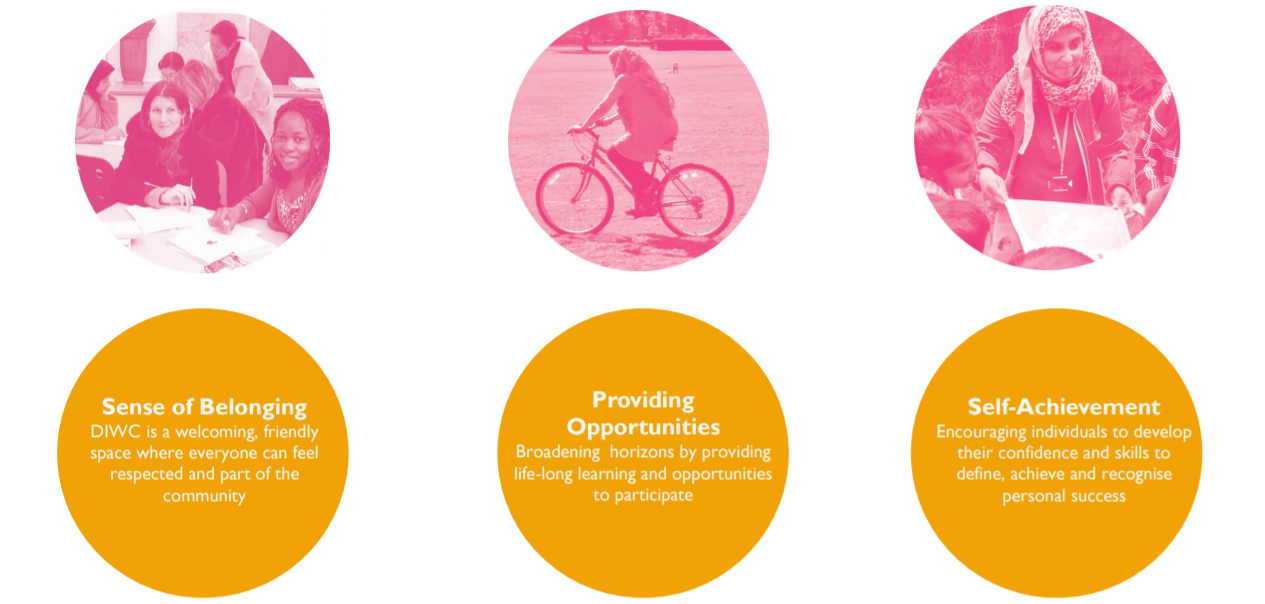 Many of the staff who work at DIWC have used the services at the centre themselves and truly understand what it means to have a vital lifeline like DIWC to help shape their future.
With a team of 25 staff and around 30 volunteers, we work together to support over 180 women per week to achieve their goals and dreams.
We are a very busy and caring team, who also like to have fun!
Are you ready to create the life YOU want to live?