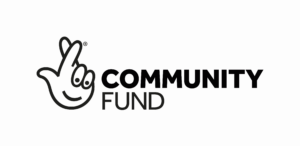 We are looking for a Cost-of-Living Project Worker
Accountable to - Manager Strategy and Operations
Salary - £15.13 per hour, £16,521 per annum
Hours of Work - 21 Hours per week – Fixed Term for 12 months (with potential of continuation subject to further funding).
Location - Dundee International Women's Centre
Main Purpose - To support marginalised women from BME communities so that they will receive relevant and up to date advice and signposting and will be able to access better services and enjoy the same opportunities to reduce their costs and receive those benefits they are entitled to as the rest of the community.
Closing Date - Friday 28th July 2023 at 5pm
Interviews to be held - Week commencing 7th August 2023
This post is exempt under Schedule 9 of the Equalities Act 2010 and is open to women only
KEY WORK AREAS:
The following key work areas outline your main areas of responsibility. Examples of the kind of activities to be undertaken are outlined for each area and specific duties/goals will be directed by your line manager.
1. Work With Women
To implement the strategic aims of DIWC in relation to development of work with women, in particular ensuring that all action is person-centred and involves informed consent.
To provide information and advice to learners on a range of issues such as benefits, housing, food banks and to make phone calls on their behalf
To buddy women to first appointments with other organisations if required
To assist women to complete forms and access IT
To ensure that interpretation services are provided where it is a statutory right
To apply for emergency funding on behalf of women
To catch up with women who stop coming to the centre without informing their teacher, in case there is a financial barrier to attendance
2. Forward Planning and Needs Assessment
To work with the Manager and colleagues in the overall planning, development and delivery of Centre's activities.
To identify local needs and priorities and facilitate in assessing and meeting the needs of learners
To undertake a needs analysis on behalf of learners in relation to the Cost-of-Living Crisis and the impact on women and families who attend our centre.
To identify local needs and priorities and facilitate in assessing and meeting the needs of learners
To work with existing staff and the Board of Directors in developing and promoting the Centre's projects and especially promoting the involvement of women from minority ethnic communities
To help establish and implement monitoring and evaluation systems for measuring learner's progress
3. Partnership Working
To identify organisations which can support learners with financial and other barriers (for example, Citizens' Advice, Welfare Rights, food and clothing banks etc) and make positive and constructive partnerships with them.
To maintain and develop good working relationships with relevant agencies and volunteer projects that are working with DIWC
To promote the work and raise the profile of the DIWC generally by publicising its programme of activities
4. Financial Management and Fund-raising
To work within the set budget and fundraise where appropriate
Encourage, support and mentor volunteers within classes that you are delivering.
To ensure relevant day to day financial records for activities are maintained including submitting receipts, payments, travel expenses etc
To compile and prepare financial information, where required, for the line manager and others as required.
5. General and Other Relevant Duties
To accurately record maintain IT systems, this can include maintaining relevant records.
To develop skills with resources and technology in line with learners' needs
To plan, organise and make effective use of equipment and resources.
To undertake any other related duties as required by the line manager.
This job description is a broad description of the post at the date of preparation. It is not an exhaustive list of all possible duties, and it is recognised that jobs change and evolve over time. Consequently, this is not a contractual document, and the post holder will be required to carry out any other duties of an equivalent level that are necessary to fulfil the purpose of the job.
For full specifications please see project Worker Cost of Living Application Pack Application Pack
To apply, please complete this application form and send to mail@diwc.co.uk: Application Form
by closing date 28th July 2023
Please note CV's will not be accepted.