Our Good Governance Award
In 2016, we completed our Healthy Organisation Award (now known as the Good Governance Award), an independent quality standard developed by Dundee Voluntary Action to show our governance practices.
Through this award, we were able to demonstrate our good management practices to third parties in some key areas: Managing Resources, Finances, Staff, Services Planning and Delivery, Monitoring and Evaluating Our Impact.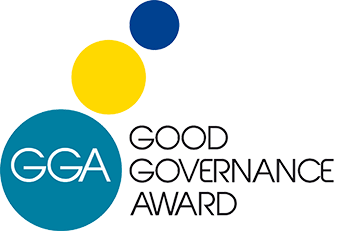 DIWC is a registered Charity (SC014949) and a Company Limited by Guarantee (268081). We are governed by a Board of Trustees who are responsible for the overall direction, effectiveness, supervision and accountability of our organisation.
Our good governance processes include compliance with law and regulation, ensuring that our organisation is well run and efficient. We also endeavour to identify and deal with problems early, and document learning for future challenges.
We continuously strive to uphold our reputation and integrity, by making a difference to the community we serve through the objectives for our charity.
DIWC's strategic aims are:
BME women in Dundee are more socially involved in society
Women become better educated through access to formal and informal learning opportunities
Women feel in control of their own lives
DIWC is a financially stable and enterprising organisation
DIWC is recognised as a learning organisation
Our Board of Trustees meets every two months. Our board meetings and annual away days are about agreeing strategies to carry out our purpose effectively, accounting for our performance and ensuring we operate within the law.
Helen Smith
Trustee, Vice Chair
Finance
Louise McNicoll Trustee
Finance