July 2016 saw the DIWC members going for a day trip to Scone Palace. Read on to see what a wonderful day out they all had and take a look at some of the pictures taken on the day. 
Welcomed by Hamish the cow and a Peacock!
We gathered at the centre at 9 am and made our way to the Palace. Upon arriving at the Palace we were welcomed by a beautiful peacock and Hamish the cow. This got the children excited from the beginning of the trip.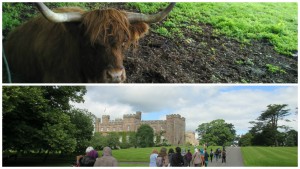 We walked to the Palace and were given a tour around the grounds. Scone Palace has an exciting history as one of Scotland's most important stately homes. This was also the world's famous crowning place of the King of Scots.The Palace has an outstanding collection of antiques, paintings and artefacts from around the world.
We then made our way to the garden for an afternoon picnic lunch. The sun was out, the peacocks flared their feathers, and the children enjoyed themselves.We all brought our packed lunches and spent the afternoon chatting away under the bright Scottish sun.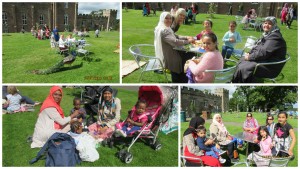 The afternoon continued with a walk around the garden and exploring the maze. The maze was an exciting place to be as everyone was competing to be the first to find their way out. Some of us watched from the bridge of the maze and gave directions to those who can't find their way out. We strongly believe in the saying "leave no man behind". 🙂
The children continued playing in the park while some of us went for a long walk into the woods. The walk was guided by Priya who is a yoga instructor. She taught us breathing and meditation techniques and educated us on the importance of being close to nature.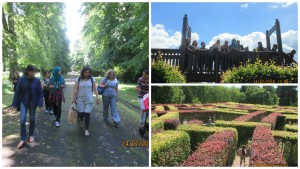 We all had a wonderful time together. Many of us made new friends while some others got the opportunity to enjoy the summer fun with a group of lovely ladies. The children also enjoyed the day out in the Palace.
Have a peek at the video below and watch how we spent the day at Scone Palace:

Scone Palace2 from DIWC on Vimeo.