DIWC is delighted to be hosting an event for Book Week Scotland (19 – 25 November 2018)
Make a Zine! Discover Your Visual Language
Sunday 25th November 2018 | 10.00am – 3.00pm | DIWC
FREE: advance booking essential | Call 01382 462 058 or email reception@diwc.co.uk
A zine is a small, self-published book containing images and/or text. Join illustrator Laura Darling in this practical, creative workshop and learn how to make a zine using just one sheet of paper. Inspired by the diversity of languages spoken in Dundee, you'll explore and play with alphabets from around the world using collage and/or drawing to create unique imagery. Learn how lettering can be used as illustration, and discover your own unique visual language!
This session includes a short lunch break, refreshments provided.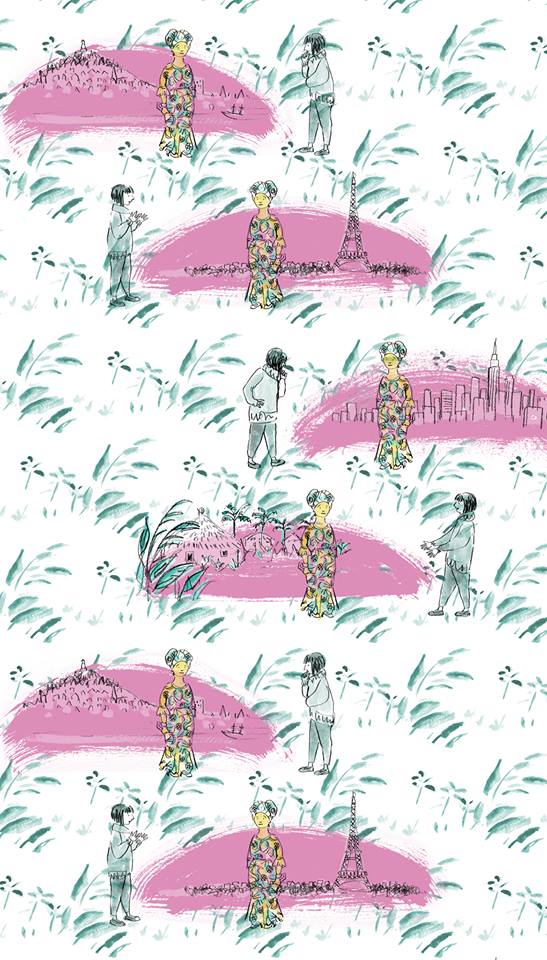 But Where are You From? Laura Darling, 2018
You can find out about Laura and view her work at www.darlingbyname.com.