At DIWC we want to support you and provide guidance wherever we can
We work with many partner organisations, so if you don't have the information you need we can refer you to the relevant places
UK Citizenship
Sessions arranged by appointment
What is it for?
For those wanting to apply for UK citizenship and need support
How can we help you:
We will arrange an appointment with project staff to asses your level of English and establish what you need. Develop a plan for you to achieve your goals.
We will support you to prepare for B1Level speaking and listening test required for citizenship. We can do this through one to one lessons.
Support you to prepare for 'Life in the UK' test. This can be done through one to one meeting/lessons
We are not qualified to provide immigration advice, however we can list what advice or services are out there for you to access.
Job Club
Sessions arranged by appointment
When?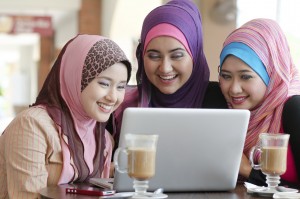 Friday 09.30am – 11.30am
What is it for?
For those wanting to apply for jobs
How can we help you:
We help you with CV's, application forms and interviews
Welfare Connect
Drop-in sessions Tuesday 1pm – 3pm
Gain advice and practical help about everything to do with benefits, in a friendly, relaxed environment.
Have you been affected by the benefit changes?
Do you need help or advice to understand your benefits?
In low paid work and unsure what benefits you might be entitled to?
Are you struggling to make ends meet?
Do you want to know more about the benefit changes,such as Universal Credits or Personal Independence Payment (PIP) and how this will affect you?
Welfare support can give you advice, help and support. They can also help or give advice with benefits, form fillings, budgeting, fuel poverty etc; and work with partnership with other services that provide adult learning, health and lifestyle support, energy advice, benefit appeals, money advice for debts, carers, housing, credit union. They offer support for those looking for work and many other local initiatives.