I can't believe it that it has been a month since I stepped off that plane in Dundee.
Having watched Braveheart, Highlander and Harry Potter, I had some form of expectation of what Scotland would look like. However, Scotland has gone beyond my imagination. The beautiful and inspiring landscapes with a fascinating history have had me mesmerised.
It is almost impossible to describe my feelings and emotions so far on this journey. After much contemplation on my big step of moving abroad, I will try to describe my adventure using the least number of words.
Looking back on my first month in Scotland, I can sum it up in one sentence as "wow, this place is beautiful."
1. Road trips are fun
Forget about reaching your destination, driving in Scotland is all about getting lost in their scenic routes. Scotland has some of the most scenic roads in the world. My husband and I planned a day trip to House of Bruar but decided to not use any GPS to get to our location.
We got off the beaten track, explored sights along the way, met people in the village shops and cafes and experienced the local culture.
We did not reach House of Bruar as map reading was not our strongest forte, but following the road signs and taking exits that looked good to us led us to Stirling Castle instead. We spent the day at the castle and headed back to Dundee that evening feeling adventurous.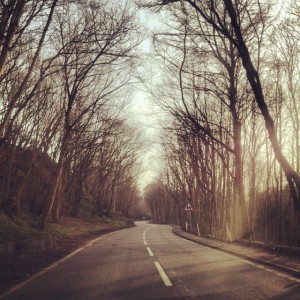 2. The Scottish are the friendliest people!
I have heard the saying that the Scottish people are the friendliest people. Over the years of living in several different countries and travelling I have met some really friendly Scottish people, I was amazed by how nice they were. I thought it was just a lucky coincidence, however, from my first day of arriving in Dundee, I was astonished by the kindness of the locals. From the shopkeepers to the bartenders to the people on the street, I was always greeted with a smile. A lot of the people I met are extremely polite and helpful. They are eager to know why I chose to live in their town.
3. Food is great 
Scotland is famous for its haggis, neeps and tatties, shortbread and Iron Bru. However, there is a lot more on the Scottish menu than that. On a scenic drive to Dunnottar Castle, my husband and I took a detour and drove down to Arbroath in search of the famous Puffins. We came across a traditional Scottish restaurant, But' and Ben known for its seafood dishes. Haddock stuffed with prawns, baked in creamy cheese sauce is a reason we would drive back to Arbroath.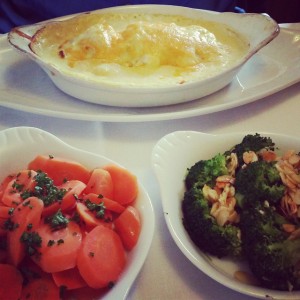 Even your morning regular cornflakes taste better with a great view!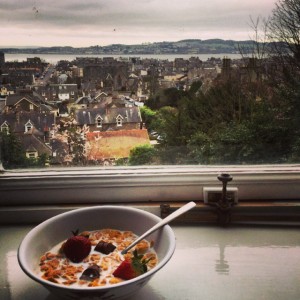 4.  No matter where you are in Scotland, a great view is just around the corner
No matter where you are in Scotland, you are just minutes away from a place that will blow your mind away.
This is probably my favorite thing about Scotland. Its beautiful landscape, deep green rippling hills and immense lochs; you will not find any place more tranquil than the Scottish highlands.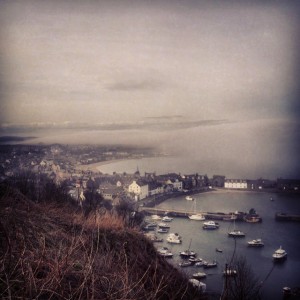 5. Close to nature
Coming from a fast-paced life that typifies living in modern Malaysia, I have lost all connection with nature. What a revelation it is to live in a country populated by forests and green hills, where people have preserved a deep and intrinsic connection to their natural surroundings. I was stricken by the number of trees I see in Scotland. Even the most urban-dwelling Scottish has a small garden where they grow their own plants and vegetables.
Besides the extensive forests, the diverse wildlife found in Scotland is truly breathtaking. Driving along the scenic routes, we could see highland cows, horses, sheep, and many more. I will always remember how the locals respect their natural surroundings.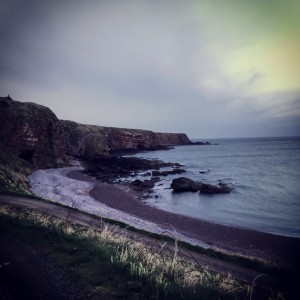 6. Accent
A real Scottish accent is fun to hear. I just love it! The sloshing words sound grand. When I first arrived I could not understand a wee word from my cab driver to being called "love" and "hen". Also, don't be fooled to pronounce what you read as it is, most places in Scotland are not said the way they are spelt! Try pronouncing Vormit, if you are lucky you will get it right the first time.  Nevertheless, I love the accent here.
written by : Parven Kaur, Volunteer @ DIWC