The English For Life class worked on a 7-week project to create an interactive display on this year's International Women's Week topic: 'Her Story and Heritage'. 
Six women altogether worked on this project and the following countries were represented: Romania, Malawi (Memon culture), South Korea, Venezuela, Bulgaria and Mexico.
The group prepared the exhibition for 6 weeks.
Activities in class included:
Discussion about the meaning of the word 'heritage': something passed down from generation to generation, what makes your family and your country unique.
The different types of heritage: personal and country. The group also brainstormed of the various categories within one's personal heritage: we inherit names, appearance, character, stories, languages, land/house, passions, hobbies, jobs, traditions, recipes, values, songs/tunes, objects (old letters, photos, clothes, jewels, books, etc.).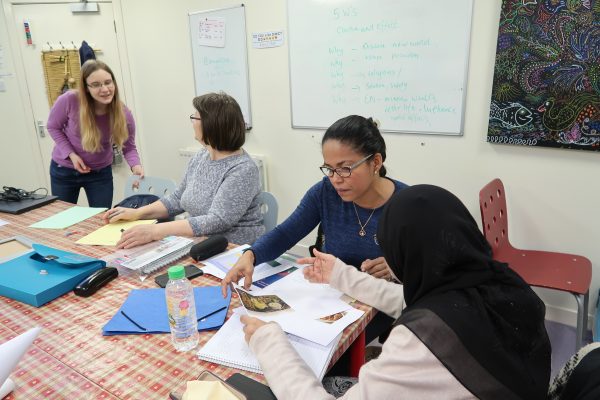 The learners also discussed various categories within one country's heritage: hobbies, historical turning points, traditions, beliefs/values, music, language, architecture, literature, art, etc.
They shared with other class members stories about our personal heritage throughout the whole preparation. Everyone designed a display about their own heritage and we worked together to put the exhibition together.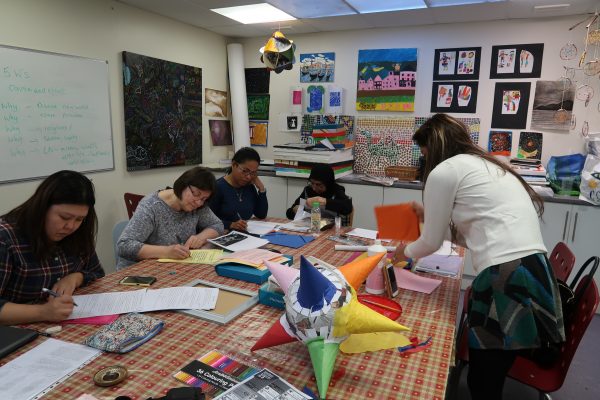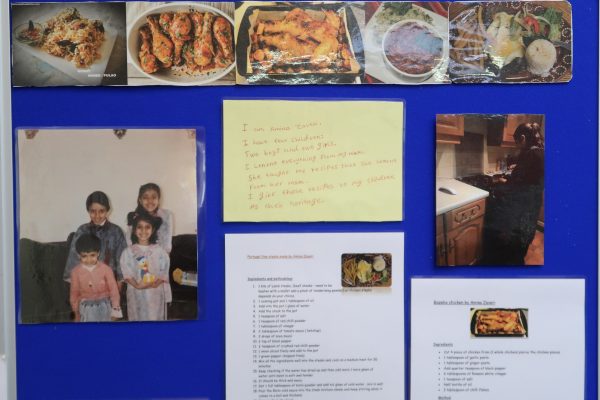 Displays included the following categories; family love stories (Emilia's grandmother story), family objects (a Christian icon), family recipes and related stories (Amina's South Asian recipes, Mijin's South Korean recipe), family traditions (Krystal's piñata, Mijin's wedding photos, Mijin's first son's birthday party), family hobbies (baseball, books), and my country's heritage (Romania, Bulgaria, Romania and Scotland, Venezuela).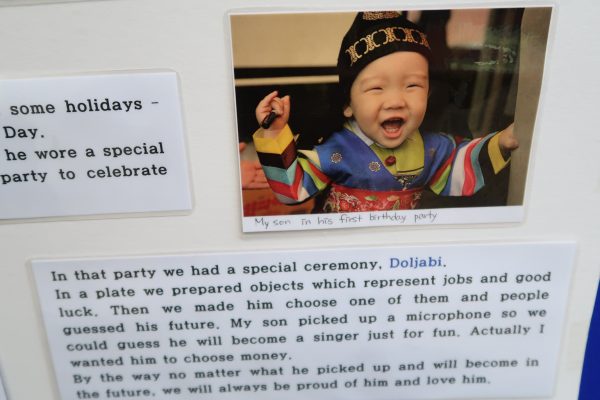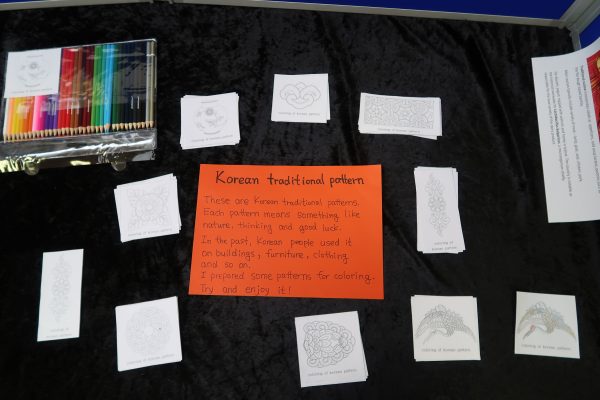 The learners then organised one or two guided tours to DIWC class members every break from Monday to Wednesday. Emilia also gave a tour of the exhibition to the chairwoman of International Women's Week.
Two learners prepared food (South Korean Gimbap and Venezuelan rolls) which they shared with visitors while giving guided tours.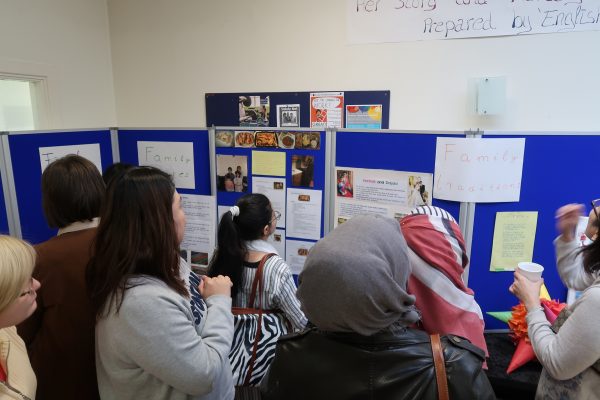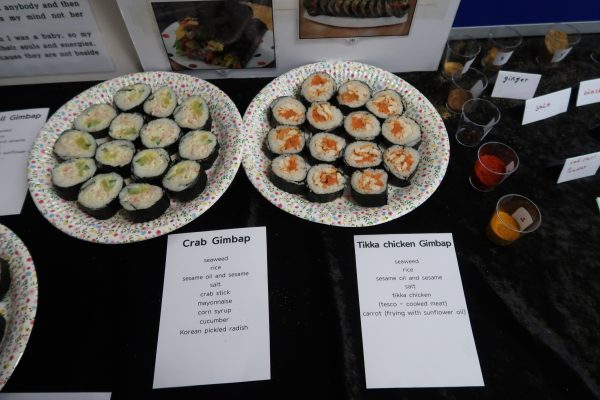 What learners said about their experience : 
'I am so proud to tell people about my country's heritage. I have a beautiful country and I want to tell everyone!'
'I loved to share my family recipes with other women. They all wanted to try my recipes and took them home. I am so proud!'
'I was a bit worried about giving a guided tour but it went so well. I enjoyed talking about our work.'