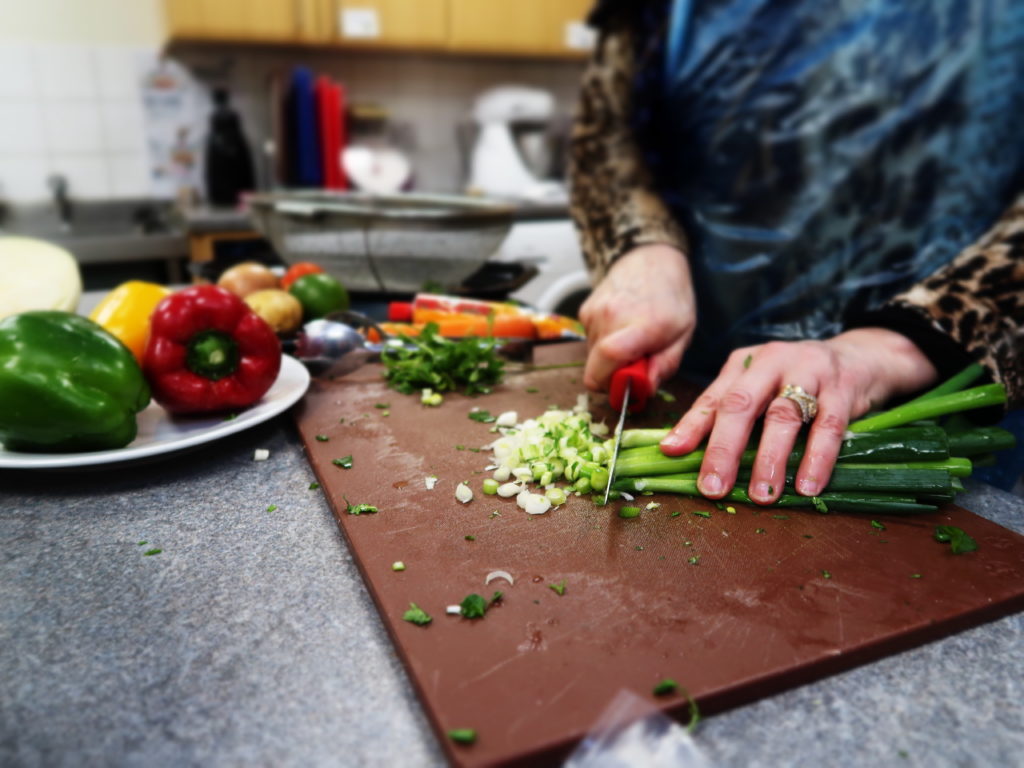 Cooking demonstrations and participation
This class prepares delicious food with a healthy twist. Learn to cook a variety of food from around the world.
What have we been up to recently?
What do our learners say?
"Cooking class is so much fun, I learn to make lots of different foods and eat them too."
"I love coming to cooking class, I have even learnt how to make chapattis, Salma showed me, she is such a good teacher."
"I like coming to cooking class as it gets me out of the house and meet new people."
"I love to learn different dishes from different countries, cooking class lets me do that. Staff are so friendly and welcoming too."
"I enjoy class very much, I meet people who make me feel happy."
"I love coming to the cooking class, I have learnt so many dishes, Salma even showed me how to make delicious soft chapattis ,which I have started to enjoy with a spoonful of chocolate Nutella."
"Thank you for your warm welcome and making me feel loved and wanted. Means a lot! I will definitely be coming to class next week, looking forward to it!"
"Love the cooking class, look forward to it every week."