Women who are feeling the effects of or struggling during the current cost of living crisis.
Our Cost of Living project worker is here to signpost and advise women on what financial support they are entitled to during a time of economic difficulty.
She can provide information and advice, make phone calls on your behalf, attend appointments with you, and answer any questions you might have.
Initial meetings will last about 45 minutes.
You can make an appointment with Ana on Mondays, Tuesdays, and Wednesdays, either through Reception or directly with Ana. Please provide as much information as you can before your appointment so Ana can prepare relevant resources.
reception@diwc.co.uk | 01382 462 058
ana.corrales@diwc.co.uk | 07934 600 708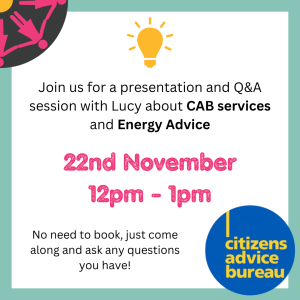 Mondays, 10am - 12pm, and 1pm - 3pm
Tuesdays, 10am - 12pm
Wednesdays, 10am – 12pm, and 1pm – 3pm