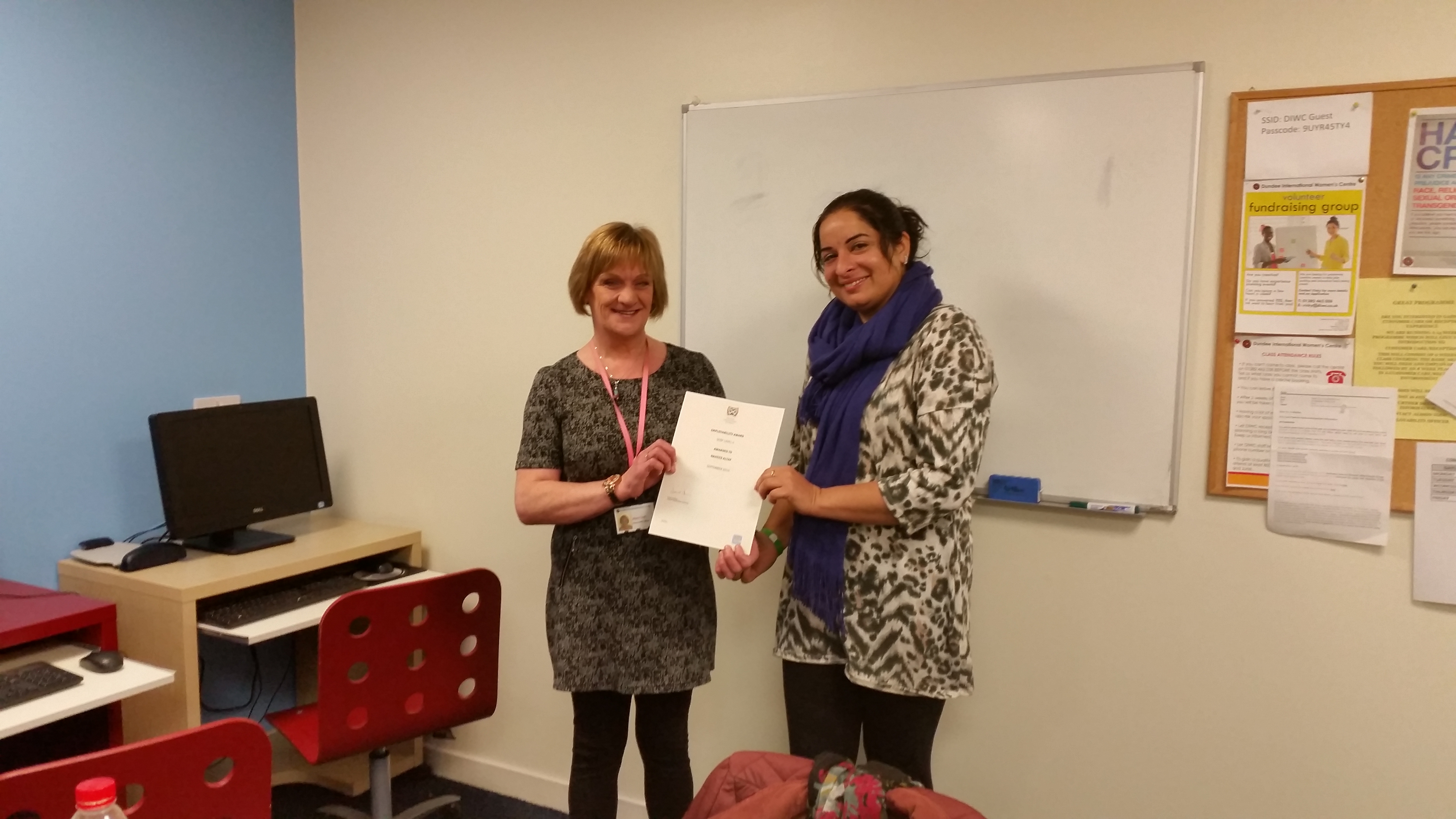 This is an SQA qualification open to anyone interested or looking to move into employment.
It has 3 units covering: applications, CVs, employer and employee expectations, behaviour in the workplace, interview techniques and job advert analysis. The units can be taken at Level 3 or 4, depending on the individual.
An SQA qualification, and skills that will help you search and apply for jobs, and increase your chances of securing employment.
What do our learners say?
I gained so much confidence in the short space of time while doing this award.
I gained employment for the first time in the UK after completing the course.
I now know how to write a supporting statement for my applications.
I was impressed seeing my skills and knowledge laid out on paper in my CV – such a confidence boost.
This course runs in 6 week blocks throughout the year. It runs as part of our Success to Work course and includes an 8 week placement.
Contact Alison on alison@diwc.co.uk for further information and upcoming course dates.