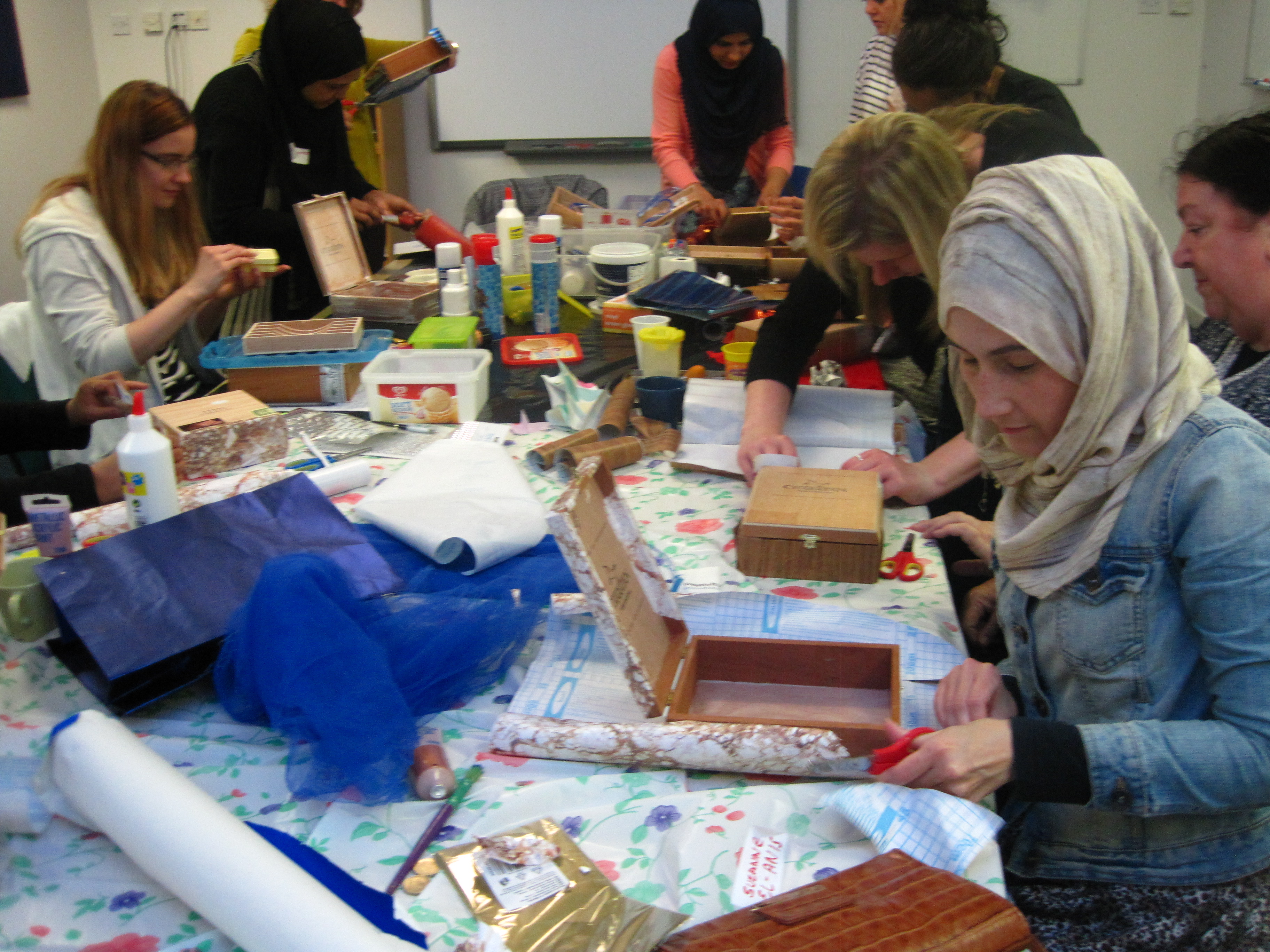 Flourish is a programme for women from all communities with children aged 0-12 years.
Flourish aims to improve the confidence of mums and children and reduce feelings of isolation, in addition to promoting health and mental wellbeing.
We help mothers to learn new skills by running workshops on confidence-building and positive parenting through play. We encourage them to make healthy lifestyles changes, enabling them to cope with mental health and enhance their understanding of how to meet the needs of their children.
Through the Flourish programme, we can address social isolation, reflect on all the brilliant things mums are already doing and build on them.
Individual and group parenting support
Access to information, resources and services

Increased confidence

Positive parenting skills

Improved health and wellbeing

Social interaction and the opportunity to make friends

Improved communication and support with your children
Quality bonding time with your family
What have we been up to recently?
What do our learners say?
"It is a great place to make new friends, share your experiences with people going through the same things, have a reason to get out of the house if everything seems too much or overwhelming, or if you just need to socialise with people in your local area."
"Amazing group, and so much fun."
"Flourish is somewhere I can be myself, and somehow feel safe as well."
"Really fun and informative parenting play workshops. I take ideas and play at home with my boy and girl."
"Great class, very relaxed and lots of fun things to do every week."
"I learn lots of things to play with my baby and healthy food recipes."